Adverts for Benussi & Co
Since 2016, I've enjoyed the annual challenge of designing adverts for matrimonial solicitors
Benussi & Co
(based in Birmingham's Colmore District), for the
Birmingham Post Rich List supplement
. This publication is released every January, and indexes the wealthiest individuals in the region. Working closely with Benussi's marketing agency, great care was taken to create designs that would resonate with the wealthy clientele that make up the firm's core audience. Every year, the brief calls for an element of wit and topicality. For example, the ad from 2016 (left) knowingly references the (then) recent changes in government advice for alcohol limits, whilst the 2017 ad speaks volumes about the major story dominating the headlines at the time!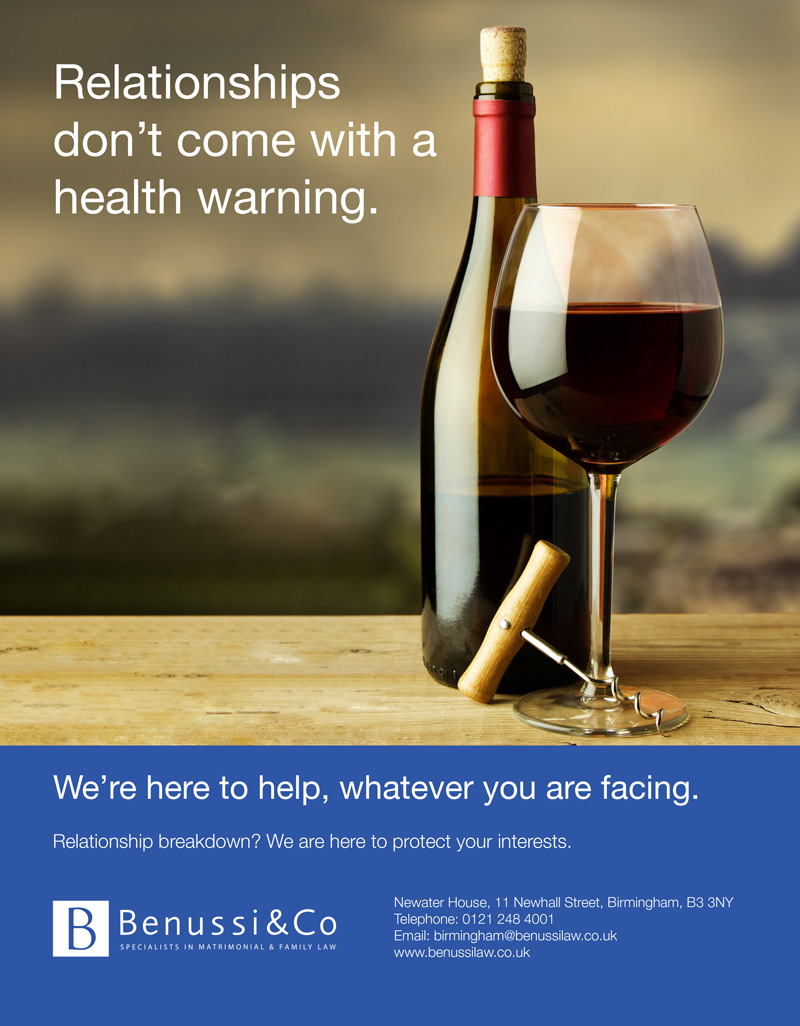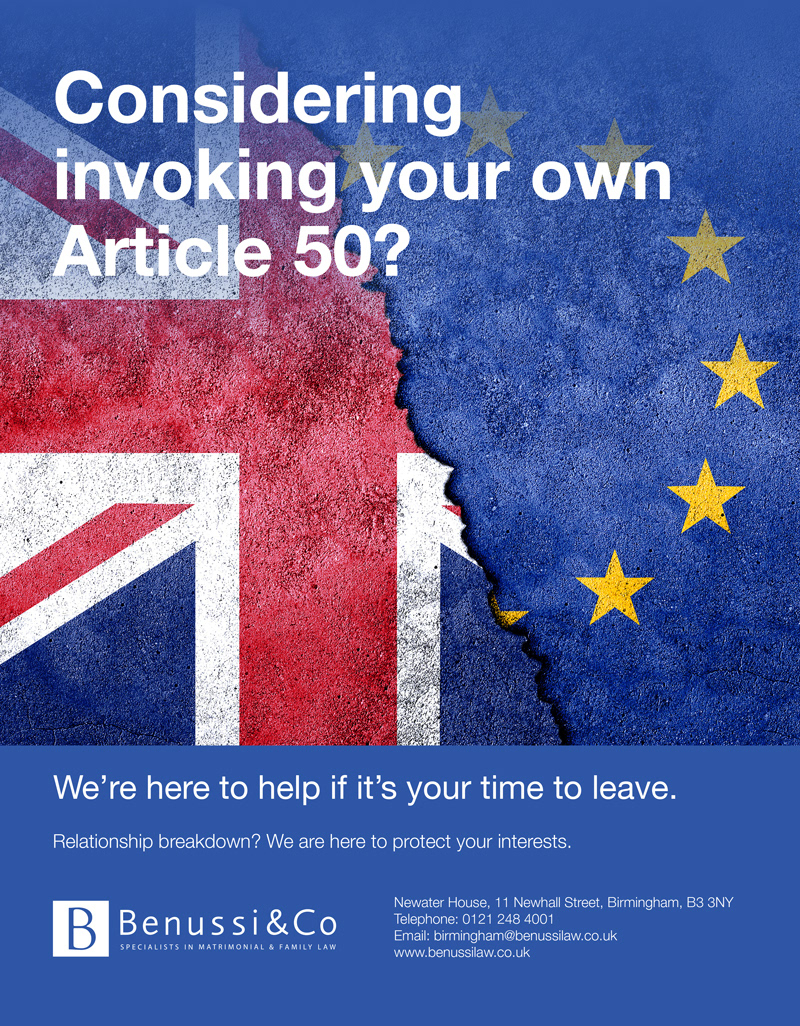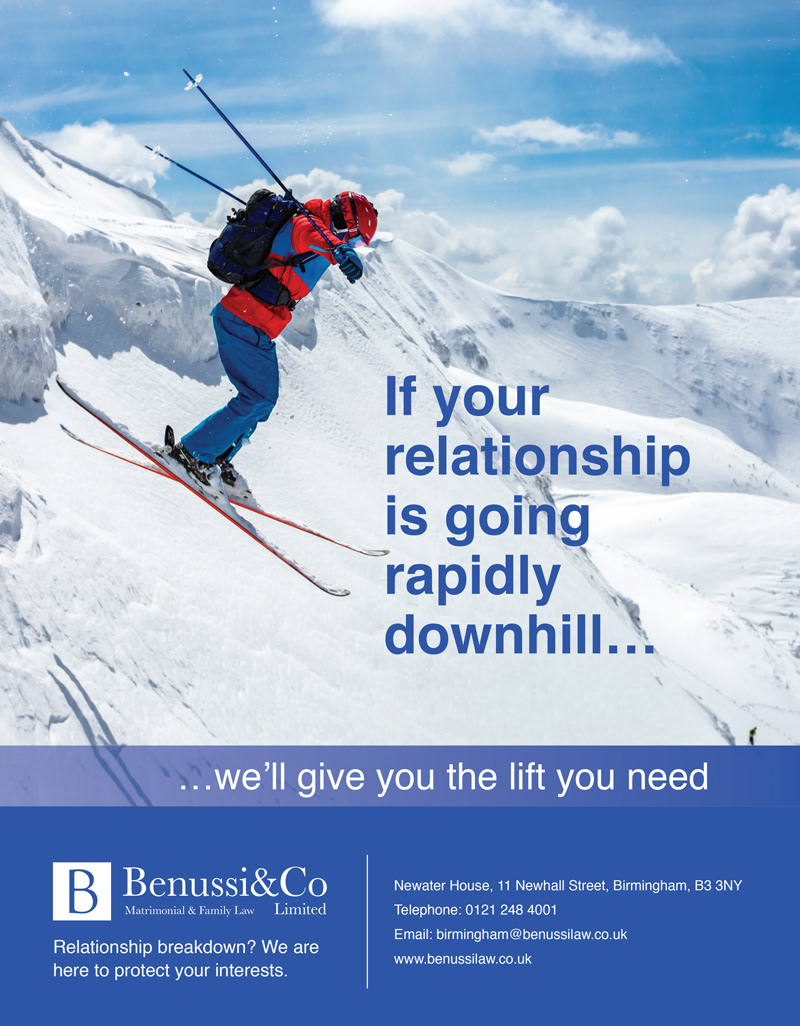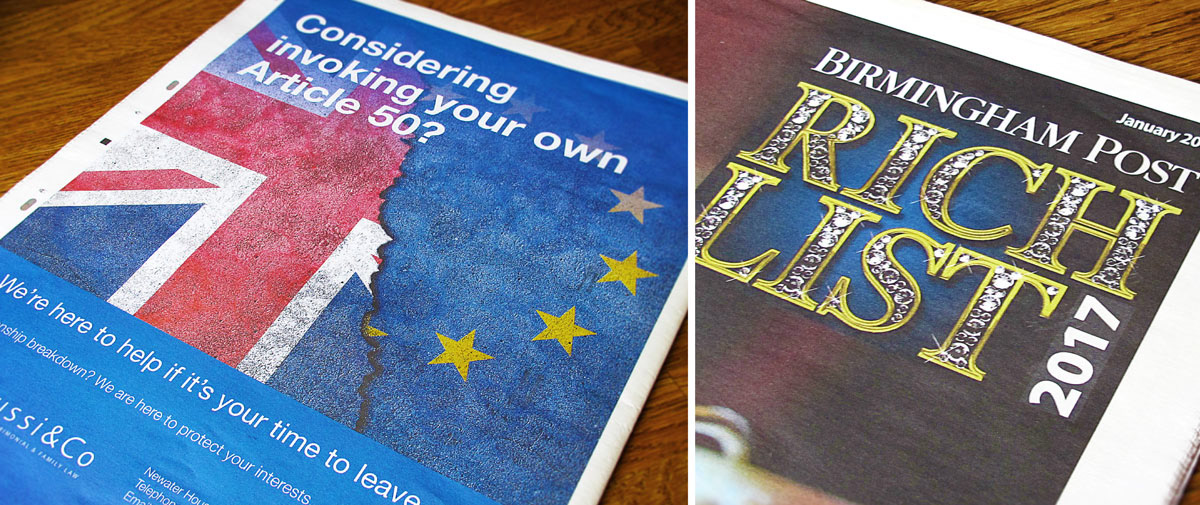 Promotional materials for Midven
Midven
is one of the UK's leading venture capital firms, operating in the West Midlands where its investments are made. For this project, I was tasked with producing an advertorial-style newsletter and leaflet. In producing the collateral, brand guidelines needed to be adhered to closely; not just for Midven, but also for their portfolio of funding programmes.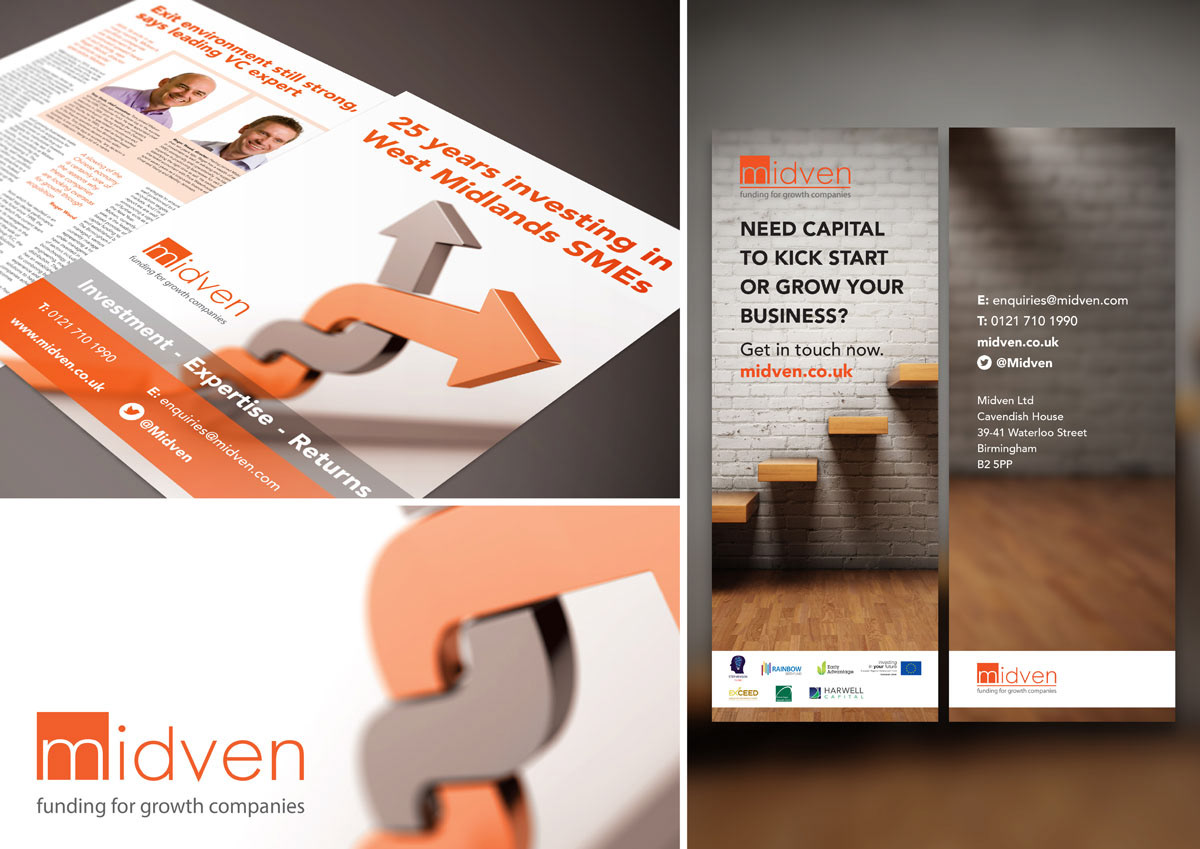 Advertorial for Begbies Traynor
For business recovery and insolvency specialist
Begbies Traynor
, I designed and artworked the below advertorial for Burton Mail and Gloucestershire Echo.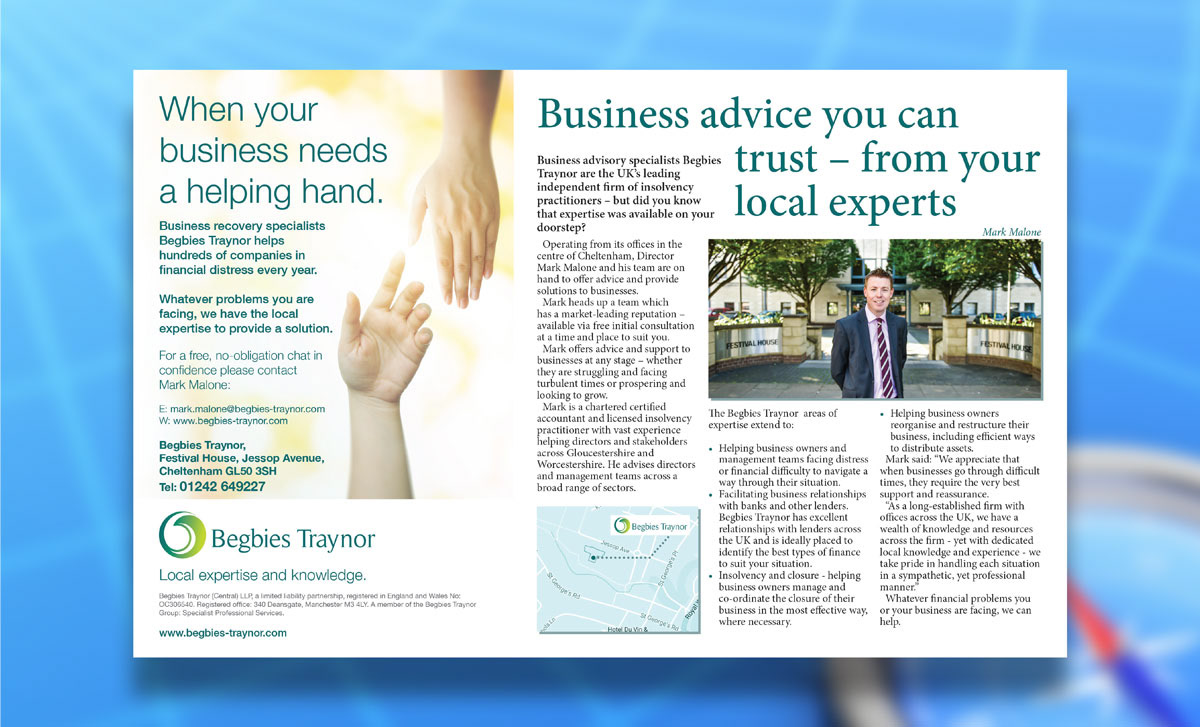 Adverts for Haines Watts
Haines Watts
is a national firm of accountants that specialises in supporting SME/OMBs, as well as niche sectors such as education. The visuals below feature my artwork for ads for Academy Magazine (right), and a multi-purpose ad for various publications.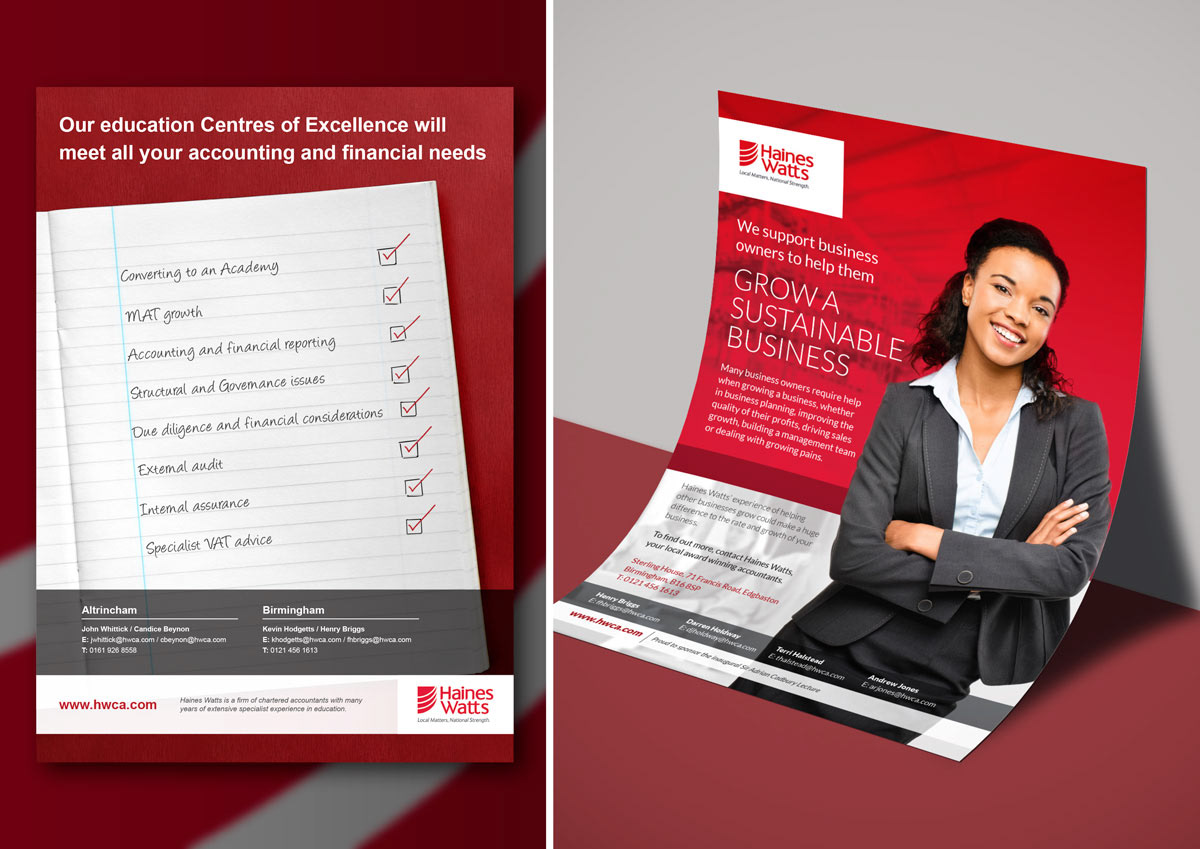 6 Ways to Wellbeing
For Sandwell Metropolitan Borough Council, and in partnership with
Healthy Sandwell
, I created a brand for the Council's 2016
'Feel Good 6' campaign
- based on the nationally recognised 5 ways to wellbeing scheme. Once the brand had been devised, I designed a suite of promotional materials for campaign launch, including posters, pull-up banners, stationery and print advertising.