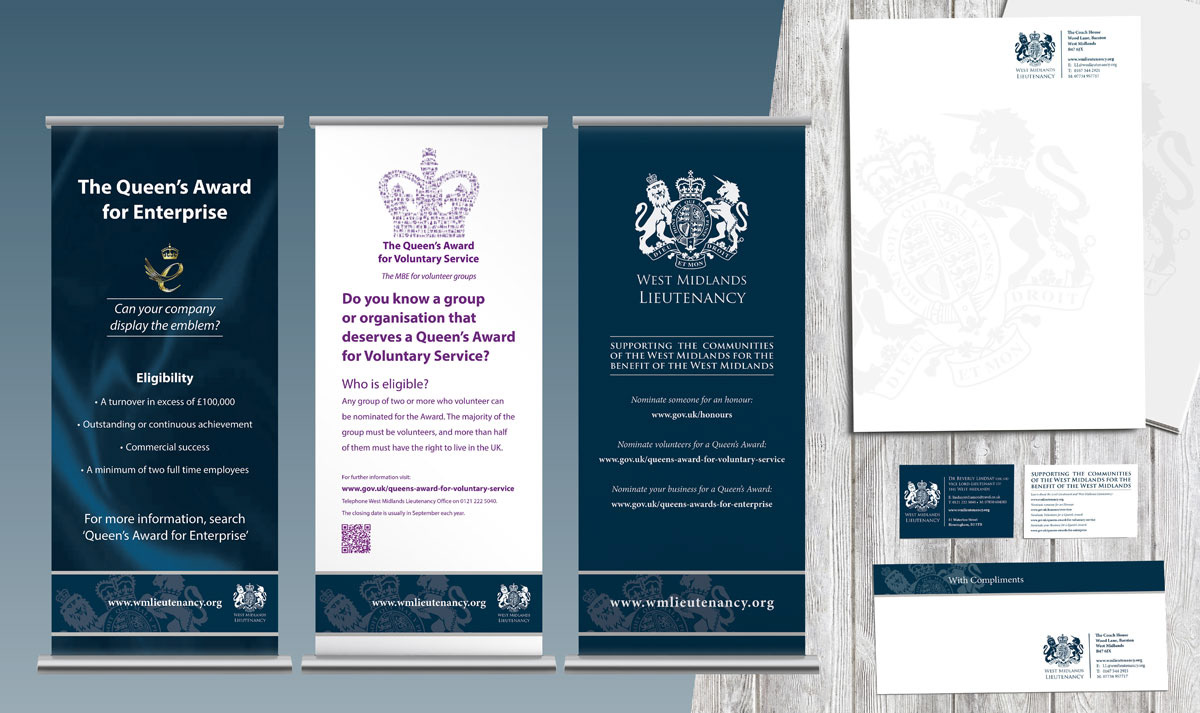 Developing the identity of a prestigious organisation
The West Midlands Lieutenancy acts as a representative of the Queen throughout the West Midlands. In 2016, I adapted and refined the organisation's existing logo to enhance their identity within the region they operate. Once established, I then applied the identity across a range of collateral, including event banners and corporate stationery. I also created business cards for each Deputy Lieutenant.
As a result of the work, I had the privilege to be nominated and selected to attend a Royal Garden Party at Buckingham Palace.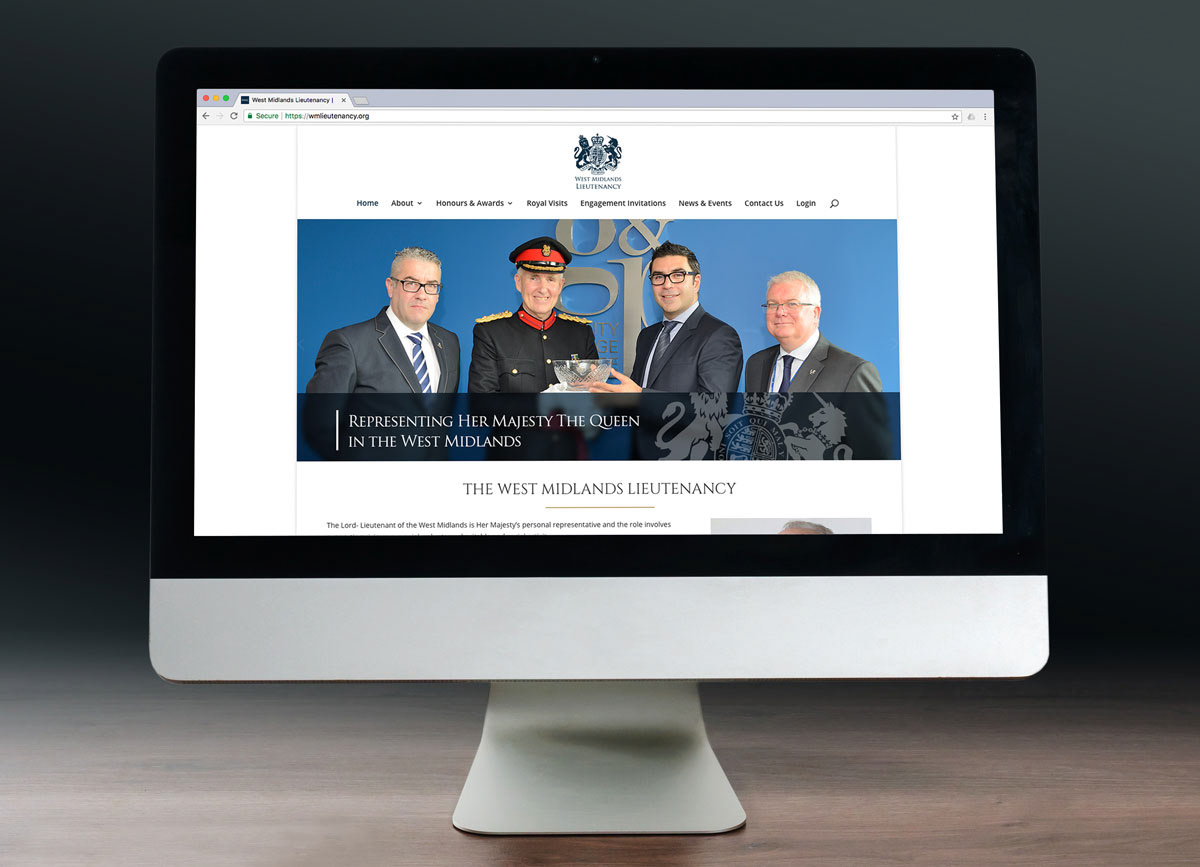 Designing a new website for the Lieutenancy
In 2018, I was briefed by the Lieutenancy on a website redevelopment. Working alongside the web developer for the project, I designed the website layouts which were then created in WordPress.
Click
here
to view the website.